James L. - Tutor
Learn to code! Computer programming / science tutoring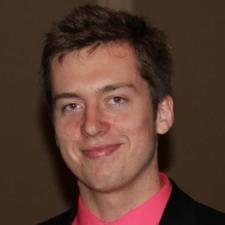 (1)

In-person + Online

Contact James L.

Your first hour with any tutor is always 100% refundable!
Personal Statement
Today, having even a basic understanding of how to program a computer can pay dividends. Whether you're interested in automating part of your current job, making a career switch, passing your CS classes, or just learning about how awesome Computer Science is, everyone can understand the fundamentals of software. I've studied theoretical Computer Science for over 5 years and have worked at a variety of software companies including an SAT tutoring company, HubSpot, and a Bitcoin startup!
I st...
Reviews
James helped me understand the concepts needed to be successful in my coursework. He was very helpful, knew everything I asked of him, and was able to leave me feeling much smarter after only a few hours. He made sure that I had the abilities to work on my own by the time he was finished. Highly recommend.
- Matt P. from Boston, MA