Sudeshna T. - Tutor
Look no further for progress and success!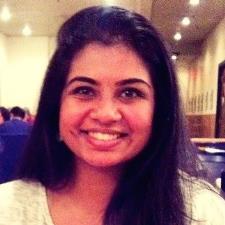 (21)

In-person + Online

Contact Sudeshna T.

Your first hour with any tutor is always 100% refundable!
Personal Statement
As a recent law school graduate, I have spent my fair share of time studying for standardized tests and writing a variety of essays and papers. I have also mentored and tutored students throughout college and law school.
As a Resident Assistant in college, I advised numerous students about noteworthy courses and career paths. Additionally, I have been a Teaching Assistant at the Boston University School of Public Health for the Introduction to Public Health Law course for the past four seme...
Reviews
Sudeshna is great about explaining why the answer is correct, why she thinks you picked your answer - if incorrect - and why that answer does not work. She is incredibly knowledgeable.
- Elizabeth G. from Chapel Hill, NC
We went over LSAT reading and logical reasoning questions. She is very helpful and it great at explaining why the correct answer it right.
- Geena A. from Salt Lake City, UT